Main
Projects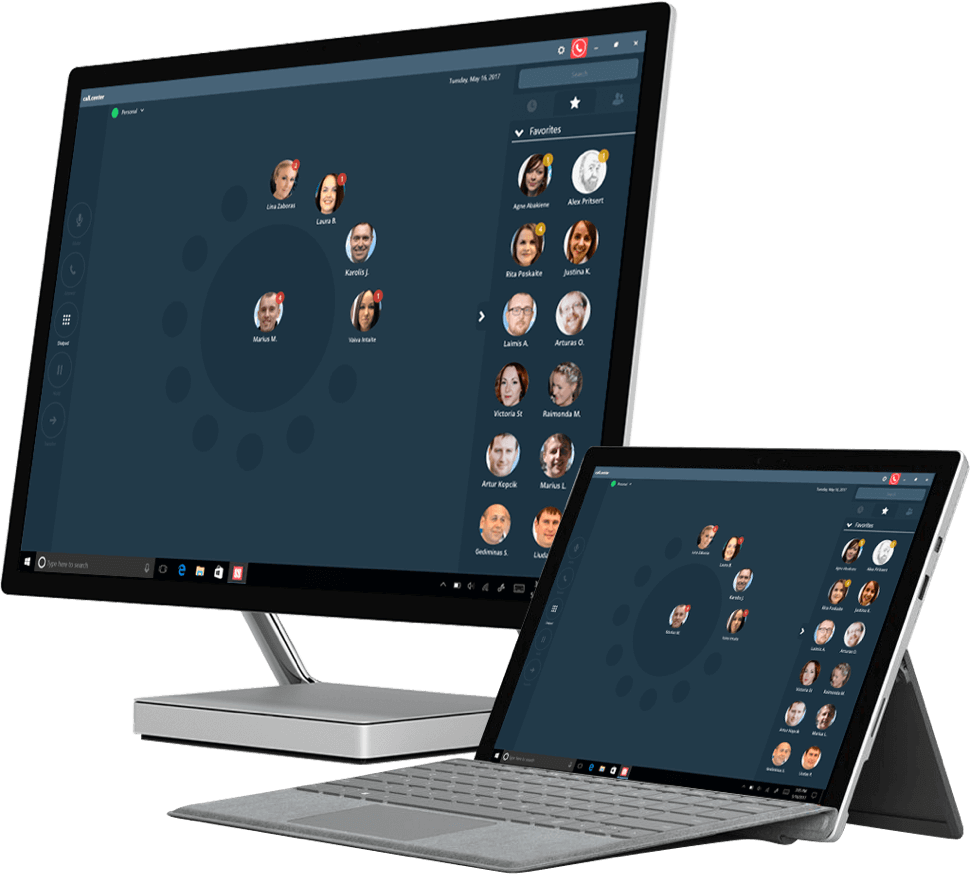 call.center™ is an application that is used to deliver VoIP services to end users, regardless of their location or device type. Some important aspects of this app are the simplicity of its configuration, the remote management capabilities and device security. call.center™ is available for multiple operating system platforms including iOS, Android and Windows, allowing users to standardize on this app across a wide range devices.
An important component of call.center™ is a dedicated, global proxy network that is designed to deliver incoming VoIP calls seamlessly across all user devices simultaneously, including desktop and mobile apps, by enabling push notification functionality. In addition, our intelligent network is constantly monitoring the data and making decisions in real time to automatically adjust settings, find the shortest call routes, and utilize the power of cloud transcoding to optimize call quality.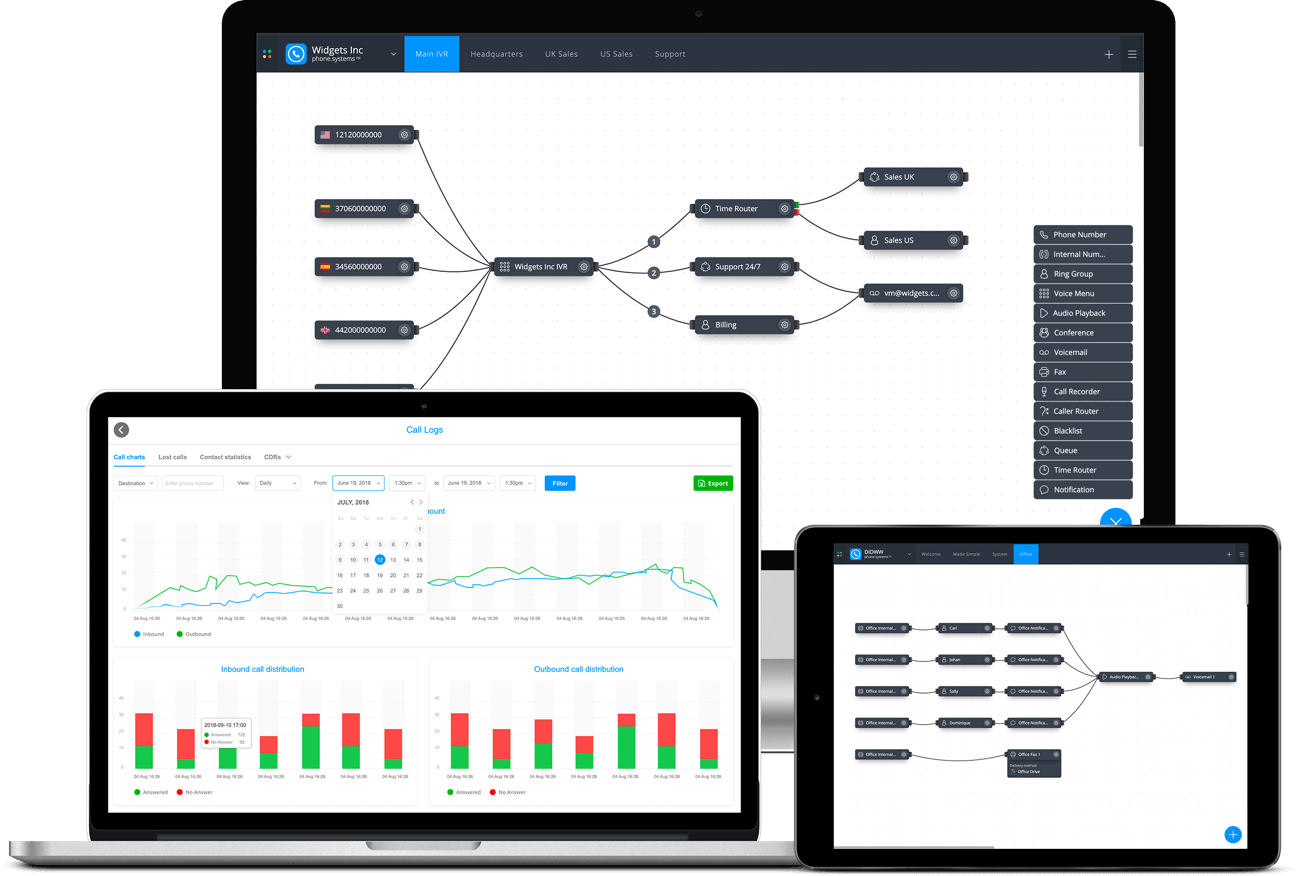 phone.systems™ is a fully-featured, cloud-based virtual phone system that allows users to free themselves from the limitations of traditional telephony and become seamless and globally connected. There is no special hardware or software to purchase and maintain when using phone.systems™, and this product is specifically designed to interconnect with any service provider.
phone.systems™ is a feature-rich virtual phone system that includes voice menus, voicemail to email, conferencing, time and caller routing, internal extensions and more.
The unique, easy to use, drag-and-drop based management interface allows voice configurations to be instantaneously activated as they are graphically assembled, giving users immediate access to their voice system. Configuration and management is easily accessible from any web browser.